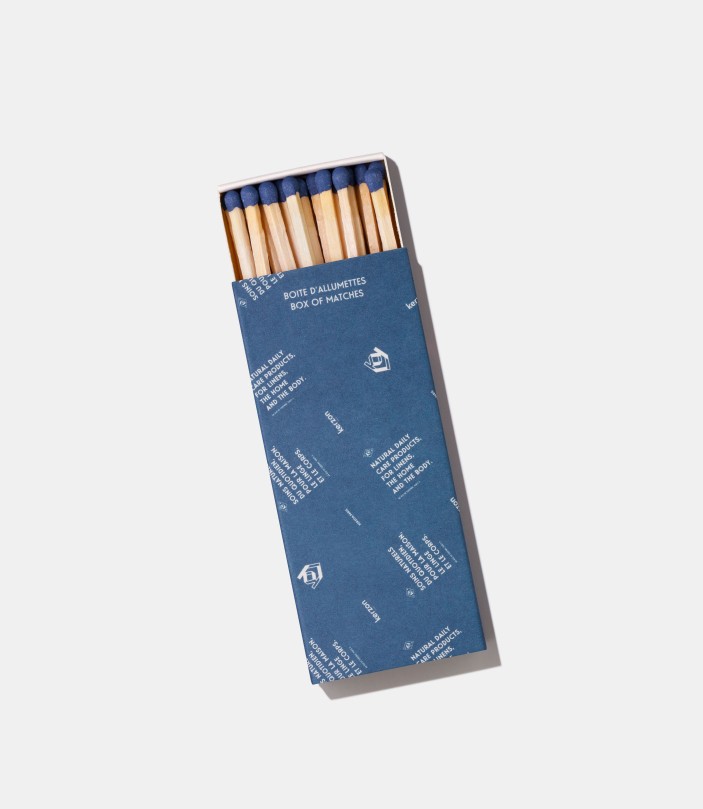 Fragranced candle
Matches
Light up your Kerzon fragranced candles, yours cigars or fireplace wood by using these 9.5 cm matches carved from poplar wood, crafted in Europe.
Kerzon's fragranced candles are carefully crafted. They feature natural biodegradable wax, a braided pure-cotton wick, and a subtle perfume composed with a variety of quality raw materials. Let yourself be carried away by evocative olfactory blends, inspired by nature and your sweetest memories.
Legal labeling
Keep away from children.