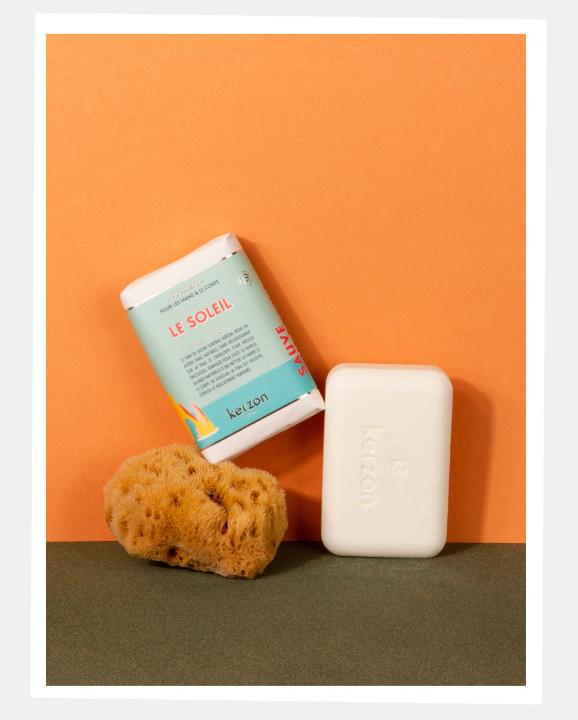 surfatted soap
SAUVE QUI PEAU !
Your favorite scents in superfatted soap bars to take care of your skin gently, without drying it out.

Formulated for the whole family, their natural and organic washing base effectively cleanses hands and body.
I WANT THEM ALL!
Your favourite care products
IN A TOILETRY BAG
made of organic coton
Essential accessory in your bathroom, our organic cotton toiletry bag slips into your suitcase, to travel around the world with your Kerzon treatments.
Get your bag!