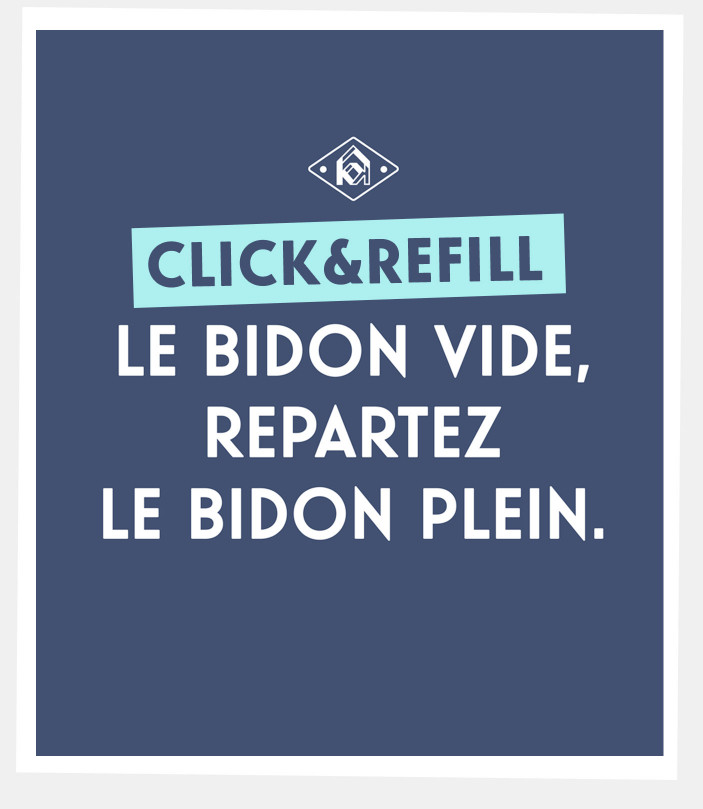 Laundry soaps
Click & Refill - Laundry soap
To avoid wasting resources, your laundry soap bottle can be refilled in bulk at the Kerzon store. Select the fragrance from your empty bottle, add this product to your cart and come and fill it at the Kerzon boutique during Click & Collect hours.
VENEZ LE BIDON VIDE, 
REPARTEZ LE BIDON PLEIN.
This service is only available to pick up at the Kerzon store (68 rue de Turenne, Paris 3) and on condition that you come with your old bottle of laundry soap with the same reference.


Do you live too far from the store?
Slip your bottle into the recyclable sorting bin, it is perfectly recyclable and will turn into a new container 100% from household waste recycling, so the loop is complete. 
Kerzon's fragranced laundry soap is crafted in the heart of Provence, France from natural biodegradable oils. Efficient in the machine and wonderful for delicate hand washes, this soap nourishes your clothes' fibers, preserves the beauty of your favorite garments, and provides your laundry with lasting freshness. Its natural formula guarantees a radiant cleanliness starting at all temperatures and protects your textile's supple softness day in and day out. 
The essentials
Softening and soothing formula
Ensures a dazzling clean for all purpose washing
Enables around 22 washes
Machine and hand-wash friendly
Bottle 100% recycled from household waste
Method of use
For an ideal dosage, we recommend pouring the equivalent of one measure in your washing machine's dedicated detergent slot and not to add additional softener - our soap does that perfectly.
Components
For the ingredient list, go to the page for the product.
Legal labeling
Keep out of the reach of children. In case of contact with eyes, rinse immediately with plenty of water and seek medical advice. If swallowed, seek medical advice immediately and show this bottle.