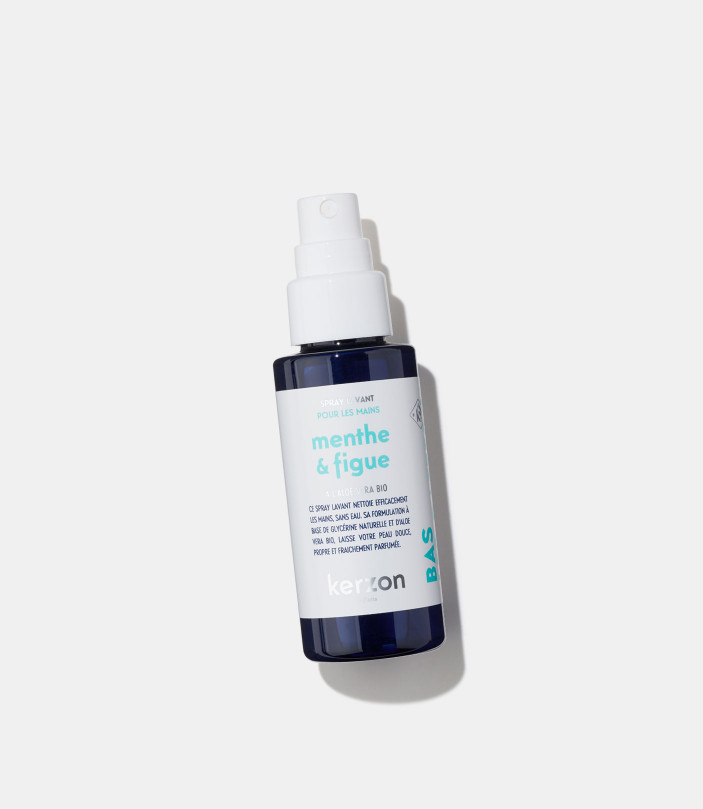 Hand cleansing spray
Menthe & Figue
The cleansing spray washes the skin without water. The exhilarating first sip of a mint tea... Like taking a dip at the edge of the Mediterranean, the infused mint invigorates and cools against the summer heat. Accompanied by a ripe fig, its slightly powdery scent offers a moment outside of time. Once in your hands, the escape is instantaneous. Its aromatic wake lasts for long minutes, so enjoy every second.
1.69fl.oz
This cleansing spray effectively washes your hands without water. Its formulation is based on a mix of natural glycerin and organic aloe vera, which leaves your skin soft, clean, and freshly scented, without the risk of any pesky allergen.
The essentials
Eliminate impurities from everyday life
Moisturizing and protective natural glycerin
Nourishing and repairing organic Aloe Vera
Light, transparent, non-sticky texture
Bottle 100% recycled from household waste
Concentrated at 62% alcohol (Ethanol 96 °)
Bottle refillable at will
Method of use
Spray on your hands and rub together until fully absorbed (without using water).
Ingredients
Alcohol denat, Aqua(water), glycerin, aloe barbadensis leaf juice*, parfum (fragrance). *Certified organic ingredient.