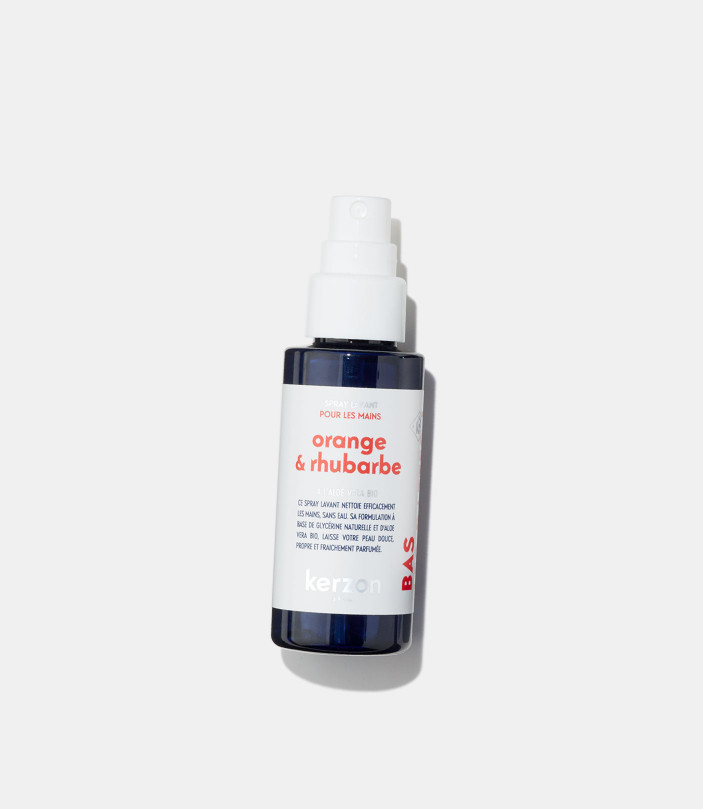 Hand cleansing spray
Orange & Rhubarbe
The cleansing spray washes the skin without water. A splash of freshness, the citrus blend extends an invitation to feel refreshed. The tonicity of grapefruit guarantees an energizing moment for your hands. The acidity of rhubarb injects soul into this shot of citrus, lacing it with a woody, intoxicating vetiver. An effective vitamin-packed remedy, this juicy friend is a day-long mood booster!
1.69fl.oz
This cleansing sprays, concentrated in alcohol (Ethanol 96 °), effectively clean the hands, without water. Enriched with organic aloe vera and natural glycerin, its advanced formula eliminates everyday impurities. In an instant, your skin is clean, soft and deliciously perfumed.
The essentials
Eliminate impurities from everyday life
Moisturizing and protective natural glycerin
Nourishing and repairing organic Aloe Vera
Light, transparent, non-sticky texture
Bottle 100% recycled from household waste
Concentrated at 61% alcohol (Ethanol 96°)
Bottle refillable at will
Method of use
Spray on your hands and rub together until fully absorbed (without using water).
Ingredients
Alcohol denat, Aqua(water), glycerin, aloe barbadensis leaf juice*, parfum (fragrance). *Certified organic ingredient.