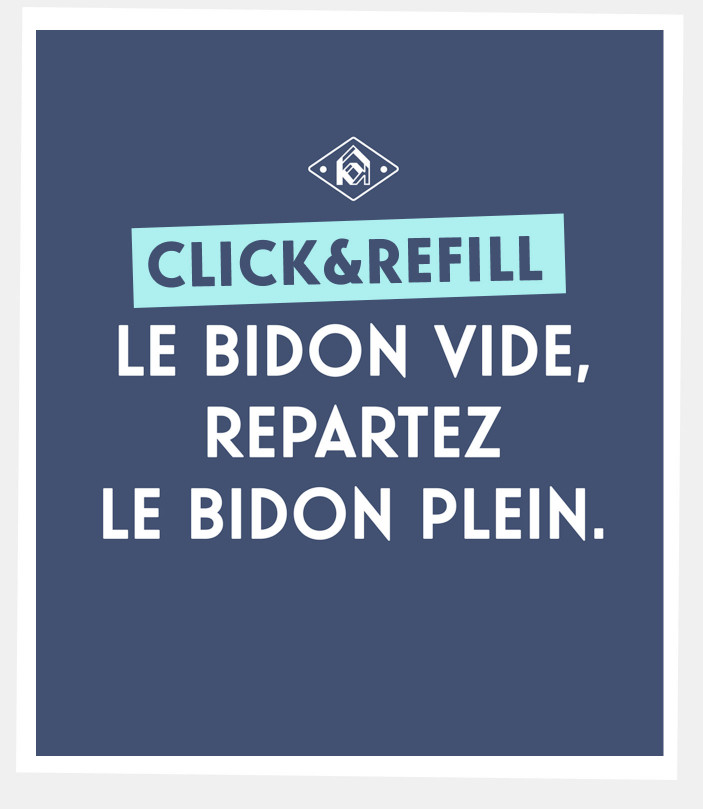 Liquid soaps
Click & Refill - Liquid soap
To avoid wasting resources, your liquid soap bottle can be refilled in bulk at the Kerzon store. Select the fragrance from your empty bottle, add this product to your cart and come and fill it at the Kerzon boutique during Click & Collect hours.
VENEZ LE BIDON VIDE, 
REPARTEZ LE BIDON PLEIN.
This service is only available to pick up at the Kerzon store (68 rue de Turenne, Paris 3) and on condition that you come with your old bottle of liquid soap with the same reference.


Do you live too far from the store?
Slip your bottle into the recyclable sorting bin, it is perfectly recyclable and will turn into a new container 100% from household waste recycling, so the loop is complete. 
Natural and delicately fragranced, Kerzon's liquid soap is formulated using the nourishing and protective properties of vegetable oils. Day in and out, this refreshing treatment gently cleanses all types of skin. Its fresh and smooth texture provides a lasting sensation of well-being. Biodegradable and made with respect for the environment, the brilliant soap comes from nature and returns to it without leaving a trace.
The essentials
Bottle 100% recycled from household waste
All skin types and family friendly
From ORGANIC olive and coconut oil
For hand and the body
Formulated in compliance with ORGANIC standards
Ingredients
For the ingredient list, go to the page for the product.