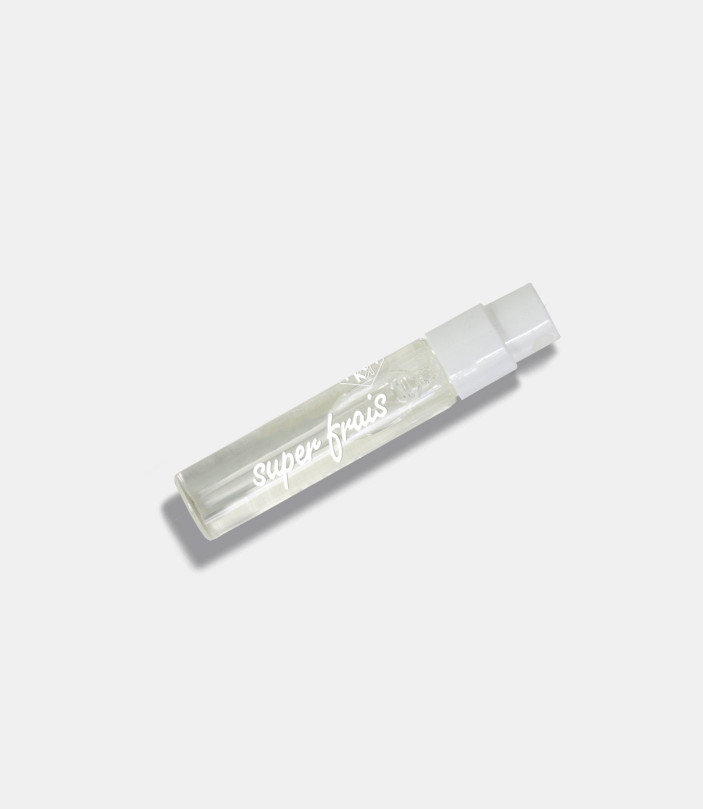 Eau multiple
Super Frais 2ml
Wrap yourself in our eau de toilette Super Frais with multiple uses. Spray directly on the skin, hair or clothes for a more sustained scent.

THE SCENT
Remembering the sweet good life of childhood, Super Frais brings back memories of baby perfumes with a slightly aniseed citrus head and a honeysuckle heart on a cedar and ylang base.
0.6fl.oz

Wrap yourself in our eaux de toilette with multiple uses. To be sprayed on the skin, hair or clothes, for a long lasting and sustained scent.
The essentials
For the skin, hair and clothes
Wheat alcohol made from organic farming
More concentrated formula than that of our mists, for a more intense scent
Method of use
Spray on your skin, hair or directly on your clothes. You can also pour a few drops in the softener drawer of your washing machine, to prolong the scent of your favorite laundry.
Ingredients
Alcohol denat., aqua (water), parfum (fragrance), geraniol, coumarine, linalool, benzyl benzoate, benzyl salicylate, farnesol, isoeugenol.
Legal labeling
Vaporizer. Keep away from eyes or irritated skin. Flammable. Do not spray on a flame or any incandescent material. Do not use near fire, flame or heat.