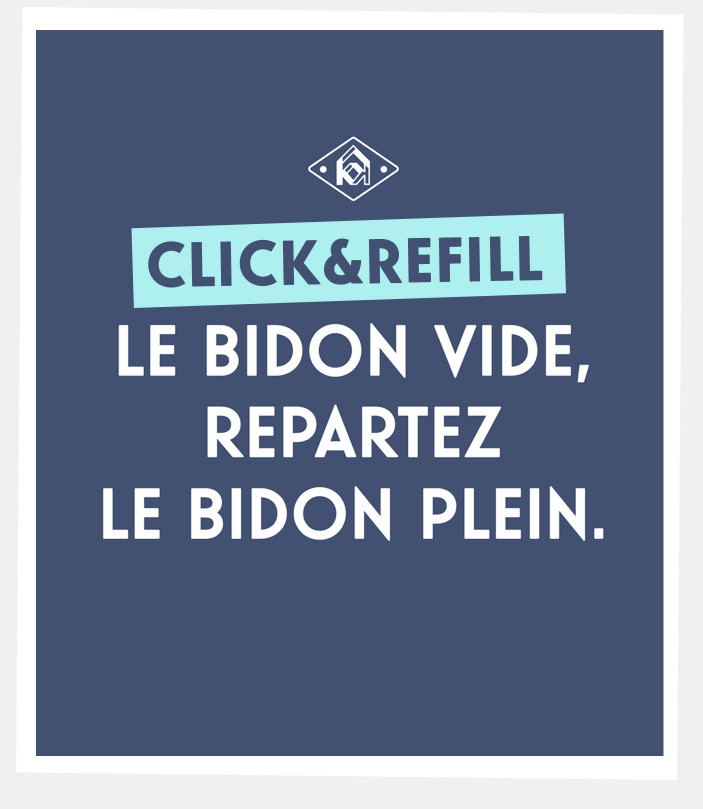 Dishwashing liquids
Click & Refill - Dishwashing soap
To avoid wasting resources, your liquid soap bottle can be refilled in bulk at the Kerzon store. Select the fragrance from your empty bottle, add this product to your cart and come and fill it at the Kerzon boutique during Click & Collect hours.
VENEZ LE BIDON VIDE, 
REPARTEZ LE BIDON PLEIN.
This service is only available to pick up at the Kerzon store (68 rue de Turenne, Paris 3) and on condition that you come with your old bottle of liquid soap with the same reference.


Do you live too far from the store?
Slip your bottle into the recyclable sorting bin, it is perfectly recyclable and will turn into a new container 100% from household waste recycling, so the loop is complete. 
Kerzon's dishwashing soap is made in France from biodegradable oils. Its ultra-degreasing formula brings a special level of care to your daily dishwashing and leaves your hands with a comforting and aromatic scent, 100% natural.
The essentials
Nourishing coconut oil and antioxidant olive oil base.
High grease-removing power
Brings a special level of care to your daily dishwashing
Bottle 100% recycled from household waste
Natural biodegradable oils
Components
For the ingredient list, go to the page for the product.