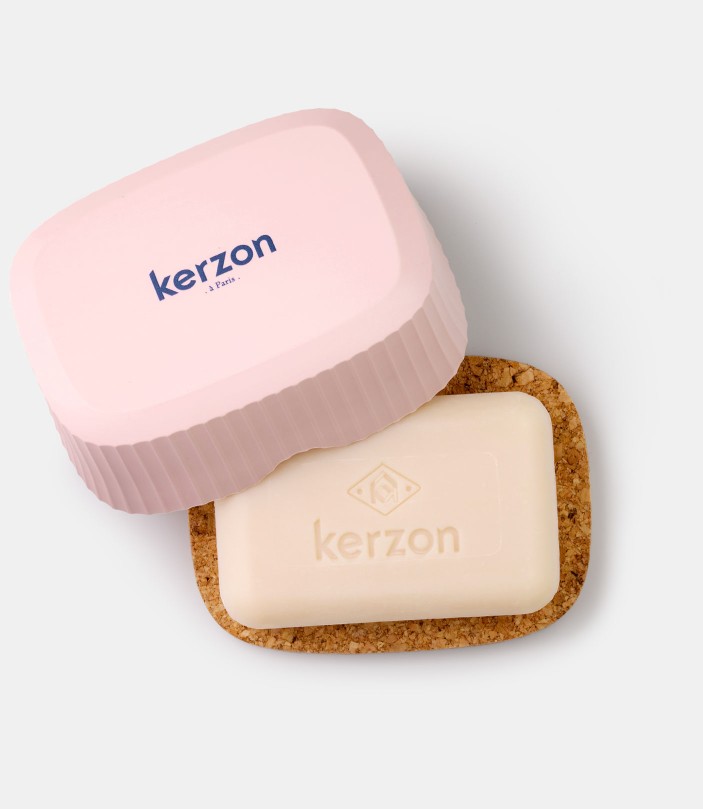 Ultra rich soap
Soap box
The Kerzon soap box is perfect to carry and protect your ultra rich solid soaps. Available in pink or green, it is light, airtight and breathable, to hold a still wet soap.

Its recyclable lid is made from 100% recycled household waste. Its base is made of recycled cork, which is naturally breathable and comes from the recycling of corks.

Made in France, in Vendée.
10.5 x 7.5 x 4 cm
Kerzon's ultra rich solid soap, rich in natural fatty acids, organic shea butter and sweet almond oil, foams deliciously on the skin, making for rich, delicate wash. Formulated for the whole family and made in France, its natural and organic base gently cleans hands and body, leaving your skin smooth, soothed, and gently sweet-smelling. 
The essentials
Made in France, in Vendée
Recyclable lid, 100% recycled
Naturally breathing recycled cork base
Perfect to carry your ultra rich soaps